---
This page with frames || Silver Dragon Main Page || Styles Jewelry || News || Parris MP3s, Downloadable ||Banners || K2 Schemes || Holiday Schemes || Desktop Textures || Schemes/Cursors/Icons/CDs || Gallery I || Gallery II || Photos of Janet Parris || Parris Skateboards || CD Pricing || CD Order Form || Cookies Drum Site || Download Kaleidoscope || K-related Links || Contact Me
---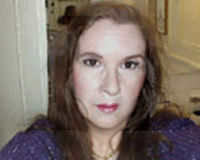 Last updated: March, 2005
Styles: Mac Software, Art, and Jewelry by Janet Parris
Parris Skateboards: Custom-made Oak Skateboards
---
- - Serving customers in the United States including Hawaii and Alaska, Canada, Puerto Rico, Guadeloupe, England, Scotland, Ireland, Germany, France, Austria, Finland, Denmark, Norway, Sweden, Estonia, Portugal, Indonesia, Australia, Turkey, Singapore, Japan and other countries. - -
---
For important information for AOL users and K2, and for desktop pattern installation instructions, see the News page.
---
Parris Skateboards: Custom Oak Skateboards by Randy Parris
Come visit PARRIS SKATEBOARDS, custom handmade solid oak skateboards, retro designed to be reminiscent of the California skateboards of the mid to late 60s - very fast and excellent for downhill racing and freestyling.
---

Styles Jewelry, custom-made, one-of-a-kind pieces featuring genuine gemstones, many rare, in unique Janet Parris designs. If you enjoy my color schemes and like jewelry, you will love Styles Jewelry!! CHECK IT OUT Please take a look at my eBay jewelry seller list gallery. CLICK HERE
---
NOTE: ALL 150+ of my color schemes are either K2s or K2 enhancements for Macintosh. (Sorry, no PC versions!) Schemes are hand-drawn, pixel by pixel, never cut and pasted, available as shareware and on CD. Custom trash and folders, windowshade sounds, utility and desktop patterns, custom cursors, and menu and window background patterns have been added to schemes. CD orders will include a variety of bonus software.
To see my CDs, click: HERE
*IMPORTANT!* If you have a slot-loading CD drive on your Mac, LET ME KNOW when you order, as my added custom label is a snug fit in the narrow slot - well, it can squeeze in, but is tight (is fine in standard tray-loading CD drives). I will *not* put a custom label on slot-loading CDs unless you specifically ask for it, however, I will have one in the jewel case.
---

FOR Scheme, Cursor, and Texture CDs, please include your mailing address and the proper amount for whatever you order, to the address below. There is an order form lower on this page you can click on to print out and mail in. Price includes a jewel case and first-class postage; every order will be processed within 24 hours of receipt. Pricing click-on information is also listed below. Thank you for your order!!!
Please send shareware/CD orders to:

Janet Parris
105 Random Lane
Burlington, NC 27215
To order schemes, textures, or cursors, print out the following form. If you don't have a printer, copy the information and mail it in. Scheme/Cursor/Texture CD order form
---

For STYLES CDs; click HERE for complete information on all the available CDs and new lower prices!!!
Now you can pay by VISA, DISCOVER, MASTERCARD, AMEX (except corporate cards), or ECHECK! Just send in your order by email and use PayPal free to pay - if you haven't signed up, do so and get $5.00; NOW AVAILABLE IN MOST FOREIGN COUNTRIES!
DOWNLOAD the last, most recent version of KALEIDOSCOPE
NOTE: For those who don't know, "Finder Icons" in the K2 control panel indicates custom folders and trash, so if you want to use the scheme's folders and trash, be sure to check this box!
HINT: For the best use/viewing of my schemes, if you have the Appearance Control Panel, turn *off* Smart Srolling under "Options"; you can still select double scroll arrows in the K2 control panel.
---

CONTACT

You may send comments or otherwise contact me by email at: jparris6@triad.rr.com
---

NOTE: I have added a Japanese version of the CD ORDER FORM and Japanese CONTACT INFORMATION. I apoplogize for not having Japanese on my computer, so I do not know how these will translate. I hope Japanese browsers can understand them!
---

---
Kaleidoscope Related Links
---
My web pages: