Please allow time for page to load
Announcing a brand new CD!!! Want something original, unique, and fresh in backgrounds for your desktop, something you won't find elsewhere? Tired of the "same old, same old"? I've made 510+ desktop backgrounds from my schemes, photos, and pictures and created a bunch of new ones to create a wonderful collection of background clippings in jpeg or clipping format, ready to drop onto the Patterns area of your Desktop Pictures/Appearance Control Panel for installation. (Fear not, conservatives! There are also a bunch of traditional backgrounds with a fresh take.)
There is everything here from very simple solids in every conceivable color to fun, tiles, stripes and bars, plaids, textured/embossed, holiday, fantasy, angels, and specialty clippings (very intricate original designs). All made by me, some adapted from other backgrounds, but more than 400 are complete originals you will find nowhere else. Most were drawn pixel by pixel (a few took 6 hours to create for one pattern). You will find there are a number pale enough to use as window backgrounds. Many are from patterns which were written into schemes, but never offered separately to install as general backgrounds.
Below are a few samples. Keep in mind this does not begin to represent the wide spectrum of textures (i.e., there are more than 80 solids in every shade from the very palest to the darkest; only 2 are represented, etc.)
SOLIDS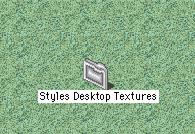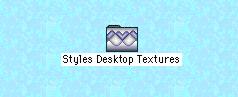 EMBOSSED

PATTERNED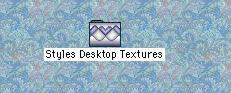 TEXTURED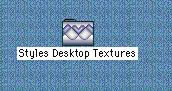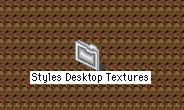 BARS
STRIPES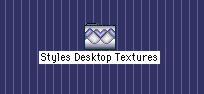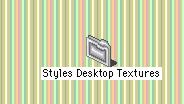 FLORAL - detail
PLAIDS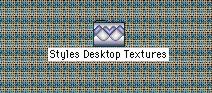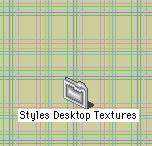 FABRICS/NATURAL MATERIALS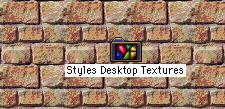 FUN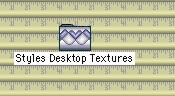 HOLIDAYS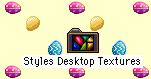 TILES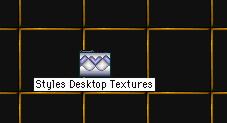 SPECIALTY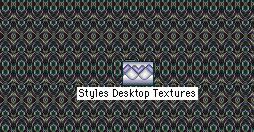 PHOTO/PICTURE ETC.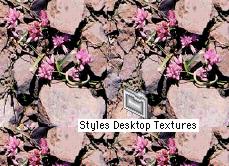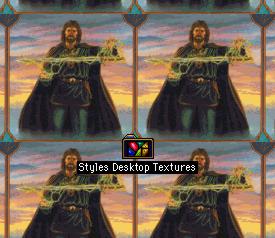 NOTE: There are multiple textures in every category, a few not represented (sorry; not enough space).
Last updated: April 6, 2000 -- Available on Styles Desktop Textures CD.
Holiday Schemes || K2 Schemes || CD Order Form || Parris Downloadable Mp3s
Silver Dragon Main Page || Styles Schemes Main page || News || Cursors || Photos of Janet