Gallery of Creations, I
I now have prints of some of my artwork available for purchase on Ebay, or you can order directly from me if interested. Prints are 8" x 11 1/2" with a small white border, ready for framing. Price per print is listed below - please add $2.50 extra for postage - foreign postage - $4.00; each is printed on 67 lb cardstock and personally signed by me. There are also others available for purchase not posted here; if interested, please email me for pictures/prices.
---
Please view my Ebay auctions!
---
For an order form for my art prints, please click: Art Print Order Form
---
A sample of my artwork: Inspirational pencil, entitled "Lost Lamb". Typifies some of my beliefs. Available for purchase; $4.50!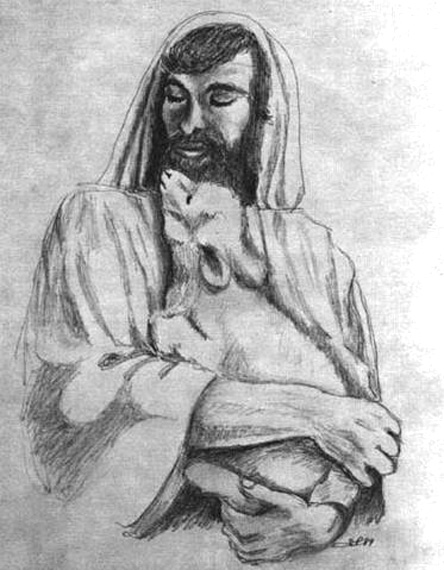 ---
Another print, entitled, "In the Arms of Love" - 3 choices in print intensity are available for purchase; $4.50!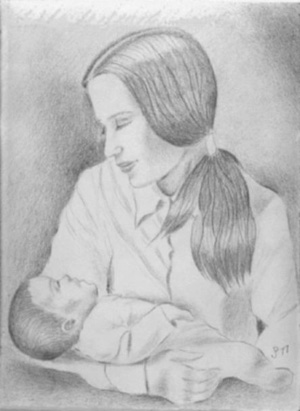 ---
Here is a color illustration which I did in ink and pastel pencil for a children's book, done in the manner of Joan Walsh Anglund's darling books. This print is entitled, "Christmas Morning". Avaiable - $4.50.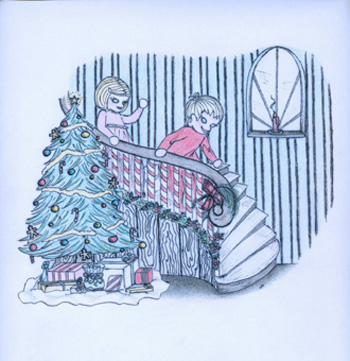 ---
This is another of my children's illustrations, entitled, "See My New Doll!". I have many children's illustrations at Ebay, (9 color and 9 black and white) - go check 'em out! Click on the link at the top of the page and it will take you right to them! Available - $4.50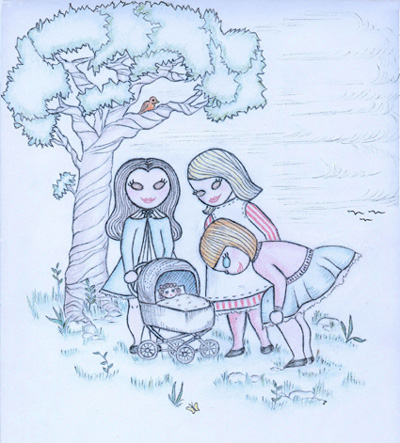 ---
This print is entitled, "Autumn Leaves". Does it bring back some memories for you?! Available - $4.50.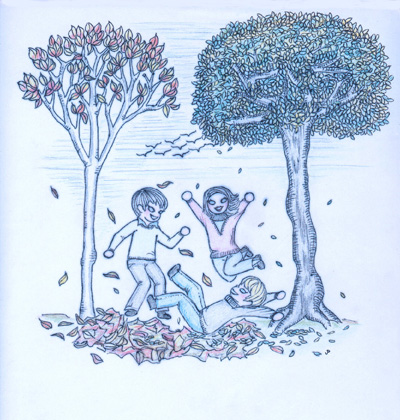 ---
An illustration in black and white, done originally in ink, entitled, "Friends". Available - $2.50.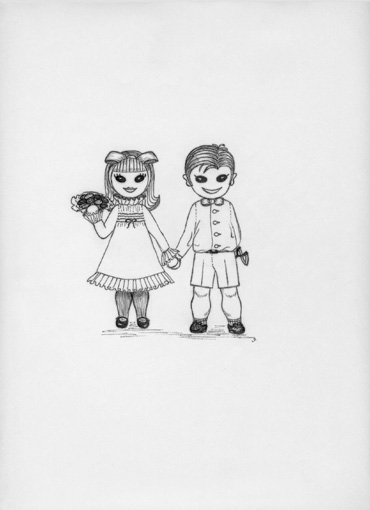 ---
And here is one other children's illustration, this one also in black and white, entitled, "Secrets By Firelight". All of these illustrations come from my own personal childhood memories. Available; $3.00.
---
A sample of my writing. Enjoy.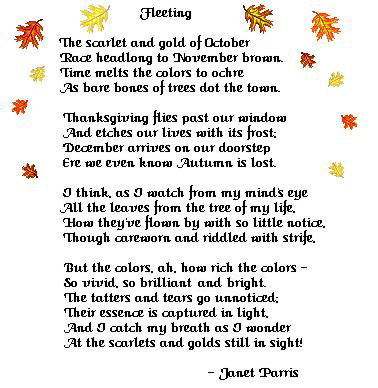 ---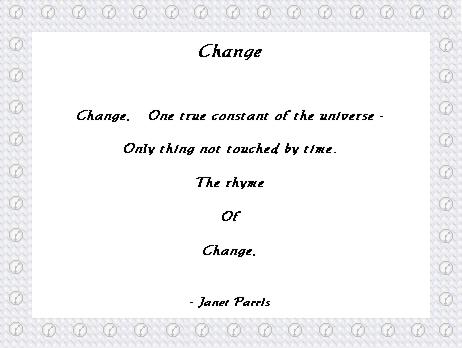 ---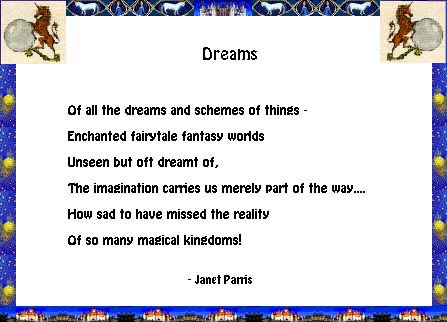 ---
Go to GALLERY II
---
Last updated: January, 2005 --
Holiday Schemes || K2 Schemes || CD Order Form || Parris Music MP3s
Silver Dragon Main Page || Styles Schemes Main page || News || Cursors || Photos of Janet