Wood Nymph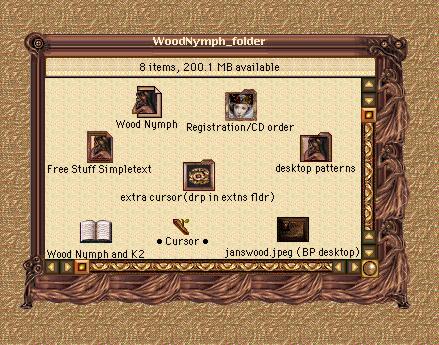 - An image of a K2 scheme I have been working on a long time, (*many* hours have gone into this one) taken from a Bryce image and redrawn (and redrawn); now downloadable. -
Includes another stunning Bill Paris desktop picture. It is now completed and updated. In my opinion, my best scheme.
Last updated: May 5, 2000 -- Download

K2 Schemes || Holiday Schemes || CD Order Form
Silver Dragon Main Page || Styles Schemes Main page || News || Cursors
---
Webpage design © 1998, Sven Berg Ryen.
Content © 1997-2005, Janet Snider Parris.
All rights reserved.