Portmeirion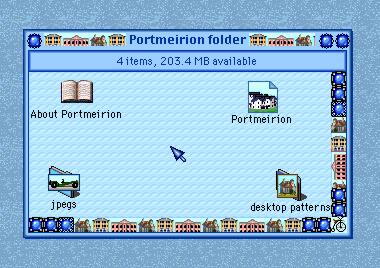 Portmeirion was created for Marsha McCurley, who commissioned it. It features buildings and landmarks from the charming village of Portmeirion in Wales (science fiction savvy visitors may recognize it as the village where the TV series,"The Prisoner", was taped) and is only available at her website. Created for K2.
Last updated: February 17, 1999 -- Working URL for download HERE
Holiday Schemes || K2 Schemes || CD Order Form
Silver Dragon Main Page || Styles Schemes Main page || News || Cursors
---
Webpage design © 1998, Sven Berg Ryen.
Content © 1997-2005, Janet Snider Parris.
All rights reserved.