Diana's Candle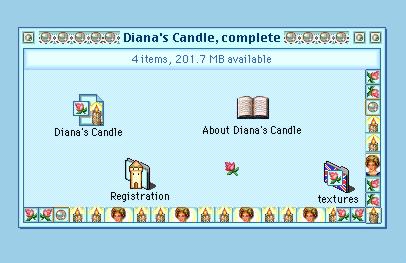 Here is a preview of a scheme in memory of Princess Diana.
Diana's Candle, freeware scheme. You may download this scheme from my site here. Now enhanced for K2.
Last updated: December 29, 1998 -- Download full version --
Holiday Schemes || K2 Schemes || CD Order Form
Silver Dragon Main Page || Styles Schemes Main page || News || Cursors
---
Webpage design © 1998, Sven Berg Ryen.
Content © 1997-2005, Janet Snider Parris.
All rights reserved.