Desert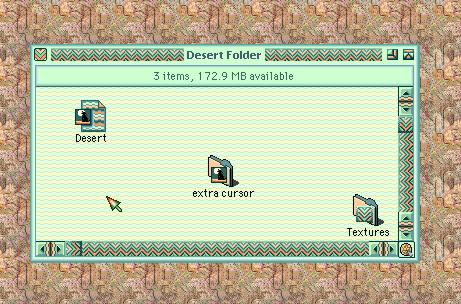 Desert is for those who want a southwestern theme with pastel colors and a modern touch. With an additional desert muted orange cursor in the folder. Created originally for Elaine Payonk. Enhanced for K2.
Last updated: April 28, 1999 -- Available on Styles Schemes Volume 2 CD
Holiday Schemes || K2 Schemes || CD Order Form
Silver Dragon Main Page || Styles Schemes Main page || News || Cursors
---
Webpage design © 1998, Sven Berg Ryen.
Content © 1997-2005, Janet Snider Parris.
All rights reserved.