Ancient Scrolls Gold
There are now two versions of Ancient Scrolls with golden scrollends, one with wider scrollends. Both versions come in the folder.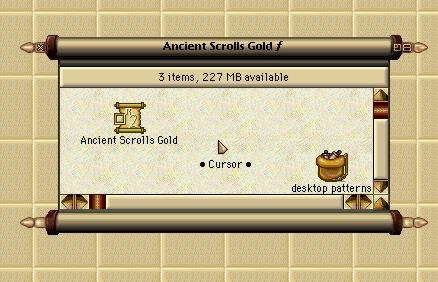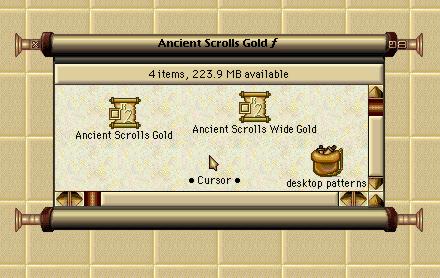 Last updated: September 21, 1999 -- Available on Styles Schemes Volume 3 CD.
Holiday Schemes || K2 Schemes || CD Order Form
Silver Dragon Main Page || Styles Schemes Main page || News || Cursors
---

Webpage design © 1998, Sven Berg Ryen.
Content © 1997-2005, Janet Snider Parris.
All rights reserved.