Amidala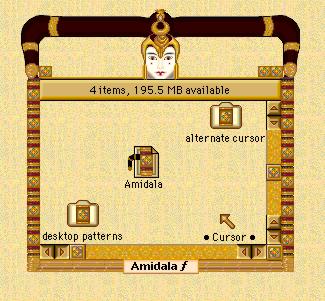 A new Phantom Menace K2 scheme I have completed. Textbox is at the bottom. Had to stretch Queen Amidala's hair/headress to make the scheme work, but it's a fun scheme.
Last updated: June 13, 1999 -- Because of copyright restraints, will only be available on the K2 CD as a free bonus scheme.
Holiday Schemes || K2 Schemes || CD Order Form
Silver Dragon Main Page || Styles Schemes Main page || News || Cursors
---
Webpage design © 1998, Sven Berg Ryen.
Content © 1997-2005, Janet Snider Parris.
All rights reserved.